junior and senior school programme
When Cornerstone Montessori Prep School, Toronto opened its doors to students from Kindergarten to Grade 12 in 1990, its founder Dr. Stephanie Ling had a mission – to nurture and encourage young minds towards academic and personal excellence.
Since then, our academically accelerated Junior and Senior School (and pre-school) continues to offer a strong foundational and faith-based curriculum with enriched individualized programs. Core studies are supplemented by music, French, and Mandarin classes as well as active participation in sports. In addition, international students can take advantage of our specialized daily English as a Second Language (ESL) classes to catch-up quickly.
Our Montessori school education is 100% child-centered rather than teacher driven. This means our experienced and dedicated teachers pay close attention to your child's abilities and interests.
Call or visit us to find out more.
We use a practical, hands on approach to help a student absorb information at his/her own pace and level.
We also have a Summer Camp that aims to build self esteem, provide a safe place for children to socialize through participation in sports and other interesting activities, as well as develop a close relationship with Christ.
The Cornerstone Montessori Prep School Advantage:
Our term examinations (Cumulative Basic Academic tests) are written three times a year and supplemented by weekly testing and review sessions. The report card is discussed at regular parent/teacher interviews to keep you in close touch with your child's progress.
Cornerstone Montessori Prep School, Toronto provides a positive and supportive environment where students challenge themselves, work hard, respect one another and strive to be the best they can.
Read more about our uniform requirements.
Our pre-school instruction is enriched with French, Mandarin, music and Christian values resulting in highly confident and successful adults.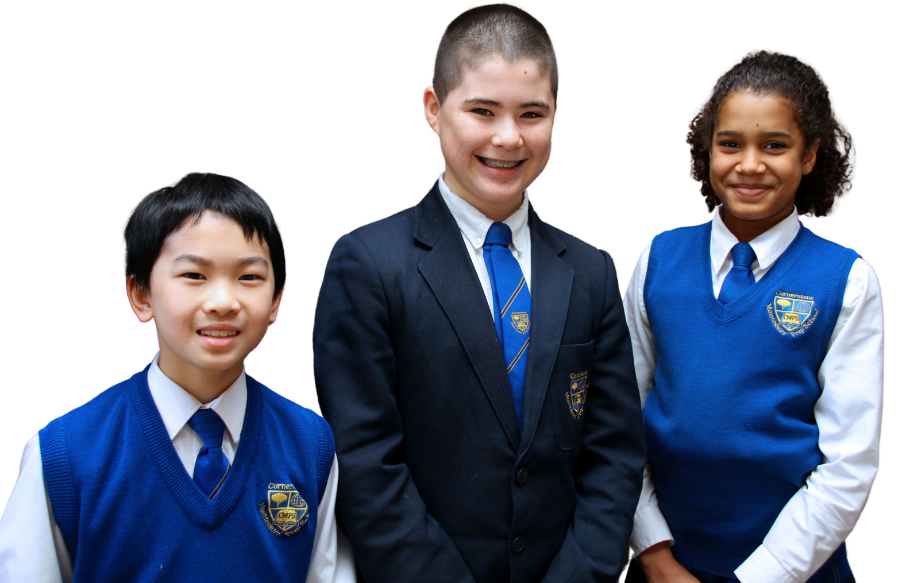 "Cornerstone is a really good school and the academics are pretty strong. I like the way that the teachers help one-on-one to improve the standards of my children. Cornerstone has developed my children's standards."
– U.V., PARENT