A CHRISTIAN MONTESSORI ELEMENTARY AND SENIOR HIGH SCHOOL
Our Vision: to provide academic and individual excellence in K-12 education that is:
accomplished by integrating Biblical foundations into the CMPS school culture through our core values and life style expectations.
teaching the whole student through mind, body and spirit enables us to transform ordinary lives into extraordinary ones through faith, character, leadership and academic achievement.
How Does the Montessori Method Help Us Reach our Goals?
At Cornerstone, we integrate the best parts of the Montessori method with our own traditional way of teaching in order to provide the best of both philosophies. Montessori focuses on the following elements:
Is child-centred and not teacher driven
Emphasizes independent learning
Encourages critical thinking and creative expression
Mastery of academic skills while learning the value of time management
Junior Level ( Grades 1-6)
Senior Level (Grades 7-12)
The Montessori Philosophy at Cornerstone
Every student needs to become happy life-long learners. CMPS explores all areas of academic study with the individual student in mind. Concentration, repetition and work habits allow students to explore concepts in greater detail. With this added maturity, students have the confidence and independence to explore learning on a number of levels. Our students develop life skills such as a love for learning, accountability, time management, responsibility, self-motivation and self-discipline. These are all skills that are required not only at the senior high school level but also at University and during adult life.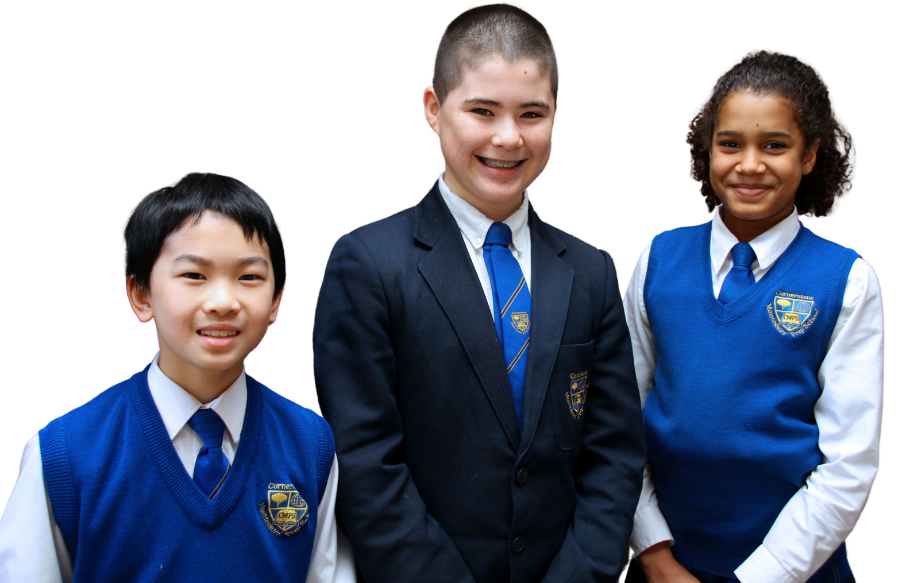 "Cornerstone is a really good school and the academics are pretty strong. I like the way that the teachers help one-on-one to improve the standards of my children. Cornerstone has developed my children's standards."
– U.V., PARENT