IMPORTANT FACTS ABOUT MONTESSORI SCHOOLS PARENTS NEED TO KNOW
The Montessori method of learning has proven to be a highly successful system of education for more than 50 years. Beginning in Montessori preschool maximizes benefits since learning between the ages of 3 to 5 influences a child's whole life. Private elementary and high schools employing this approach are known to boost their students' chances of lifelong success. If you're looking
To give your children an enriched, practical education
Instill discipline and the right working habits
Develop responsibility and a sense of community
Promote respect for all individuals as well as the environment
Provide a head start in university and the job market
A Toronto Montessori School offers the best results! However before you enrol your child in a Montessori private school it's important to fully understand the philosophy and benefits of this education system. Make an informed decision!
Facts about Montessori schools that parents need to know:
It's child-centred not teacher driven environment: This means that your child sets the pace for learning. The role of the teacher is to mentor /guide or gently nudge children in the right direction. Children are encouraged to move around the various learning centres rather than sit at a desk and listen to instruction. This increases interest and stimulates a greater desire to learn as compared to the traditional method.
Highly individualized system focuses on interest and ability: Allowing children the freedom to choose activities based on interest gives them the confidence to venture into newer and more challenging areas. Each child develops and learns at a pace they are comfortable with, rather than one that is imposed on them.
Curriculum includes practical and sensorial learning as well as language and culture: Pre-kindergarten, elementary or high school, Montessori education encourages hands-on learning and discovering answers as opposed to providing text book solutions. Whether it's language, math, social sciences or culture, exploring and understanding why and how helps grasp concepts more easily. It makes learning more meaningful for the child.
Specially designed materials accelerate education while the system teaches discipline and encourages good habits: Although Montessori private schools give children the freedom to choose according to interest and ability; the special educational materials made available to them are designed for accelerated learning. Montessori preschool focuses on developing the senses, while elementary and high school students continue to be engaged in discovery, sharpening learning skills and enhancing personal abilities. Children learn important skills like time management and discipline as well as internalize good habits right from the beginning.
All Montessori schools don't follow the same approach: Although there are numerous Toronto Montessori private schools the curriculum and education system for each one might vary. Take the time to study the school's background and results, find out their approach to learning and speak to a few students if you can. Education impacts your child's future. Don't take it lightly.
Cornerstone Montessori Prep School, Toronto offers value-based education for
preschoolers
and
Grades 1-12
. For the past 10 years our private Christian school has combined the Montessori philosophy with faith-based learning to encourage excellence. Our accelerated program not only gives our students an advantage in university but helps them excel in their careers and lead fulfilled lives. We provide ESL classes as part of our curriculum and also run a summer school program to help our students maximize their learning experience.
Contact us to schedule a visit to our established Toronto Montessori school.
Return to this Toronto Montessori School's Approach.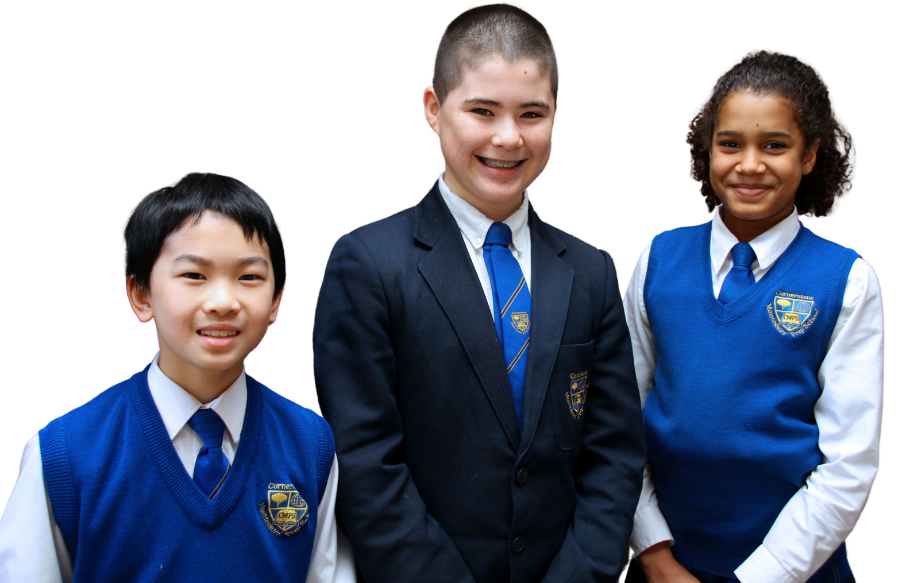 "Cornerstone is a really good school and the academics are pretty strong. I like the way that the teachers help one-on-one to improve the standards of my children. Cornerstone has developed my children's standards."
– U.V., PARENT