WHAT IS A MONTESSORI SCHOOL?
HELPFUL INFORMATION FOR PARENTS!
"Scientific observation has established that education is not what the teacher gives; education is a natural process spontaneously carried out by the human individual, and is acquired not by listening to words but by experiences upon the environment. The task of the teacher becomes that of preparing a series of motives of cultural activity, spread over a specially prepared environment, and then refraining from obtrusive interference." – Maria Montessori
Maria Montessori (pioneer of the Montessori philosophy and the first Italian woman to receive a medical degree) believed that self-directed learning in a prepared environment helps children maximize their potential. Her inspiring ideology forms the foundation for Toronto Montessori schools as well as others around the world, and has resulted in creating highly successful individuals. The proven benefits of Montessori education and the head start students enjoy in university as well as the work force, has increased the demand for Toronto private schools offering this child-centred rather than teacher-driven system of learning.
What is a Montessori School?
Promotes self-directed learning: Maria Montessori believed that each child is born with a unique potential to be revealed, rather than as a "blank slate" waiting to be written upon. Thus Montessori private schools allow children to set the pace for learning based on their interest and abilities. This encourages kids to develop a love for learning, increases focus and helps grasp concepts faster. It also instils discipline and proper learning habits from an early age.
Provides a nurturing, educational environment: Montessori preschools as well as private elementary and high schools following the child-centred system provide a positive and supportive environment for kids to explore, learn and discover answers. The hands-on approach piques curiosity, enhances problem solving skills and provides greater self-satisfaction. Children are nurtured and respected. They also learn to value one another and the environment.
Revolves around a practical curriculum: The Montessori curriculum provides a range of materials that stimulate the child's interest. It revolves around practical and sensorial learning, math, language and culture. Children also explore geography, history and science in relation to themselves. This method increases understanding, improves processing and helps children retain more.
Offers expert mentoring and guidance: Teachers of Montessori schools in Toronto and elsewhere, act as mentors and guides in the child's learning process. Their role is to stimulate children's thinking by asking the right questions rather than provide answers and solutions. The Montessori method also promotes peer-based learning. Montessori preschools and private elementary schools encourage mixed age groups as children learn more easily from peers and older kids who have already mastered certain skills.
Gives a head start: Children from Montessori schools have higher learning abilities. Their superior grasp of concept, sense of discipline and respect for the community helps them come out on top.
Cornerstone Montessori Prep School, Toronto is an academically accelerated Christian school offering
preschool
as well as
junior and senior programs
. We combine the successful Montessori school program with our traditional teaching style to encourage intellectual and personal excellence. International students can also take advantage of our specialized daily English as a Second Language (ESL) classes to come-up-to-speed. Call us for more information about enrolment in our Toronto Montessori School or
apply online
.
Return to this Toronto Montessori School's Approach.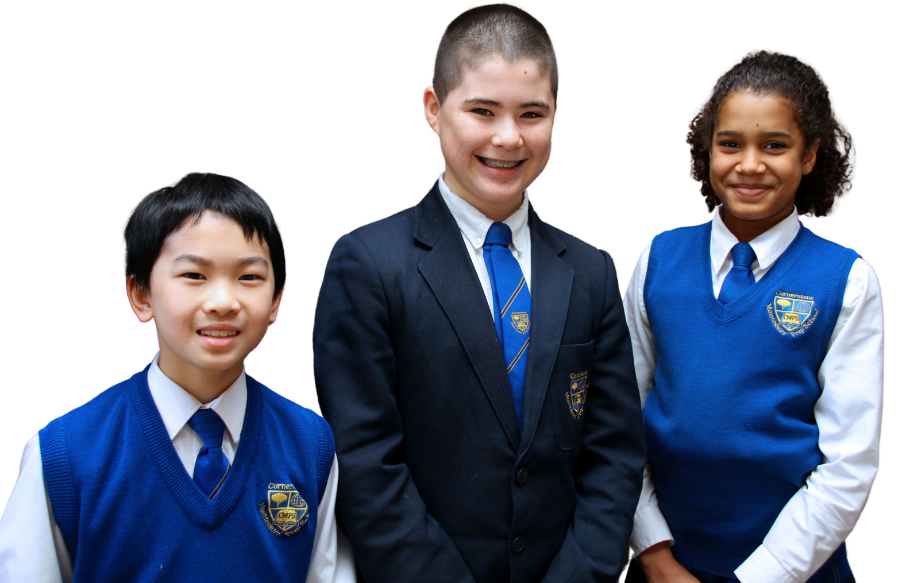 "Cornerstone is a really good school and the academics are pretty strong. I like the way that the teachers help one-on-one to improve the standards of my children. Cornerstone has developed my children's standards."
– U.V., PARENT