HOW TO PREPARE YOUR CHILD FOR PRESCHOOL
The first day of preschool can be an exciting event for your child. The idea of making friends, having kids their own age to socialize/play with, plus all the new books and toys to explore generates enthusiasm. However, if they are used to being at home with you or another family member, it is not uncommon for them to experience some
separation anxiety
. Being thrown into an unfamiliar setting and not knowing what is expected of them sometimes causes stress. Although this is fairly normal, you want to avoid a meltdown or having to take them in kicking and screaming every time. We have some helpful suggestions.
Tips on how to prepare your child for Montessori preschool
Visit the Montessori preschool in advance: Some preschools schedule one or two introductory sessions to familiarize children with the teacher, classroom and classmates. Even if a pre-Kindergarten doesn't offer this facility they may be willing to let you bring your child for a scheduled classroom visit. Make the time for this so that your child is not suddenly faced with an absolutely new environment.
Talk to your child about what to expect: Counsellors, teachers and parents of preschoolers say that talking to your child about what to expect as well as what is expected of them brings comfort and confidence. Older siblings or neighbours can also share the positive experiences they've had.
Read children's story books about the first day at school: Most community libraries display books (or have story time) themes around back-to-school time. Your child will understand that many preschoolers experience some anxiety and also be reassured that in Montessori preschool most of the learning comes from structured play.
Prepare your child for following rules and learning: Daily reading with your child, colouring, writing and number exercises, puzzles, practising listening skills, taking turns and sharing will help prepare your child for preschool.
Buying supplies of their choice makes it an event to look forward to: Buying a backpack, water bottle, snack/lunch box and clothes with their favourite cartoon character or super hero makes preschool an exciting event they will look forward to.
Don't show your anxiety: Whether it's your first child or your youngest you're bound to be a little anxious about their adjustment. However it's not the best time to show it. Many kids mirror their parents' anxiety.
Express your confidence in the teacher: Telling your child that his/her teacher is a warm and loving person guide helps your child feel less intimidated about spending time with this new individual. They also feel more confident about asking for help or if they have any questions.
Keep goodbyes short and don't hover: It's perfectly fine to kiss and hug your child goodbye. In fact you should never slip away and make them feel abandoned. However, keep the farewell short and sweet, and leave immediately. Hovering around usually prolongs the nervousness and sometimes encourages meltdowns.
Cornerstone Montessori Prep School, Toronto has a carefully formulated program for preschoolers as well as junior and senior school. Over the past 20 years, our private Christian school has gained a reputation for providing accelerated an program that combines the highly successful Montessori system with faith-based learning. Our Montessori preschool offers a nurturing and supportive environment with specially designed materials that encourage all round development. Our experienced Montessori teachers are dedicated to providing quality education and care especially when it comes to preschoolers. Ages 3 to 5 are the formative years of a child's life. Exposure to a variety of sensorial and practical materials, art and music enhances motor development, the ability to grasp concepts and problem solving skills. We encourage personal and intellectual excellence from a young age.
Contact us
to visit our Toronto Montessori preschool.
Return to this Toronto Montessori School's Approach.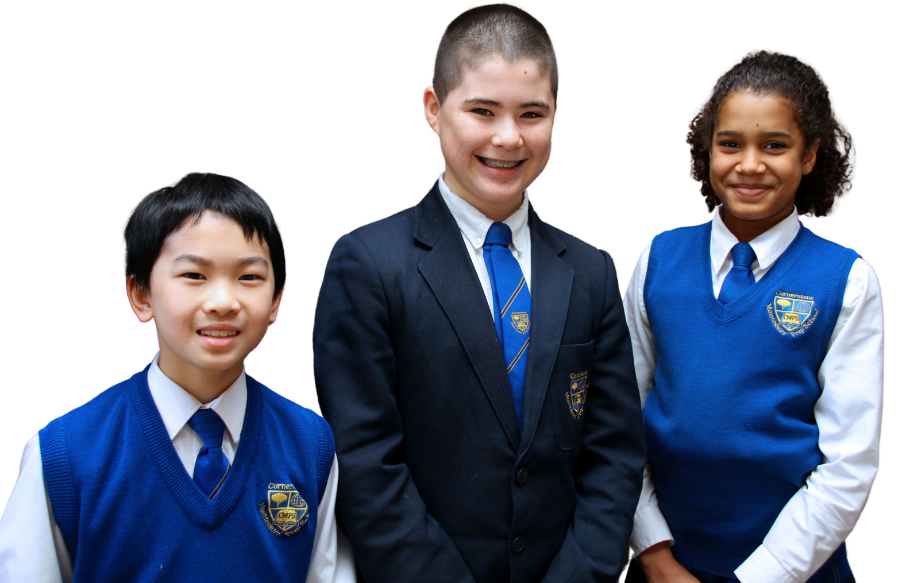 "Cornerstone is a really good school and the academics are pretty strong. I like the way that the teachers help one-on-one to improve the standards of my children. Cornerstone has developed my children's standards."
– U.V., PARENT