HOW TO CHOOSE THE RIGHT TORONTO MONTESSORI SCHOOL FOR YOUR KIDS
The success of the Montessori system lies in its child-centred environment, hands-on approach and numerous intellectually stimulating opportunities. While many private pre-Kindergarten schools, elementary schools and high schools in Toronto might be inspired by the Montessori philosophy, their approach and learning systems are not always the same.
Therefore, selecting a suitable Toronto Montessori private school for your kids (as with any other important life decision you make) requires some homework on your part. Here are a few pointers to reduce the stress and eliminate confusion during the decision making process.
How to choose the right Montessori School?
Begin at least a year in advance: Choosing a Montessori school requires time and effort so give yourself enough lead time to explore all options before coming to a decision. Some schools have a waiting list and require you to begin a year or more in advance. Also factor in vacation periods while planning visits because it's important for you to see the school in session.
List Montessori preschools, elementary and high schools within a convenient distance: Whether your kids are bussed or driven by you, you want to make sure it's not too far. Long drives can be frustrating, tiring and time consuming. Also keep in mind the time it will take during bad weather. You might also want to think about whether it's more convenient to have the Montessori school close to home, near daycare or your place of work.
Talk to neighbours, friends and relatives: Like any other service you're considering, speaking to children and parents about Toronto private schools they attend will give you an idea of what's available. You'll also hear a cross section of experiences. This is a useful step in short listing Montessori institutions you want to look at.
Schedule visits to schools of interest: There is no substitute for first-hand experience so make the time to visit the 5 or more Montessori schools on your list. It will help you understand how the school system works, what the curriculum is like and special learning materials in use. It also gives you an opportunity to meet the teachers and students.
Make your kids part of the decision process: While preschoolers might not be able to analyze the benefits or weaknesses of a Toronto private Montessori school, it's important that they feel comfortable with their learning environment. A tour of the school will familiarize your child with the environment and indicate what he/she likes or is intimidated by.
Have a list of questions: Make a list of questions you want to ask the principal or teachers. Some schools even allow you to speak with their students. Voice any concerns you may have and don't forget to ask how they will accommodate special abilities or needs. It's easy to get side-tracked when you're trying to absorb all the information you're being given. Previously written questions are a big help in keeping you focused.
Remember to ask for brochures and take notes at each visit: You can't expect to remember everything you've seen or talked about, so be sure to jot down notes. Brochures also help remember special features of a Montessori or private school.
Compare notes: It's decision time and all the little notes you've made will be extremely helpful. Ask your kids for feedback. Every point is important; your child's future depends on it!
Cornerstone Montessori Prep School, Toronto offers an accelerated program for preschoolers and Grades 1-12. Over the past 10 years our private Christian school has combined the best in the Montessori system with faith-based education to give our students a distinct edge in university and in their careers. We promote music, culture and environmental studies along with math, language and science to ensure all-round development. Regular ESL classes bring our out-of-town students up-to-speed and our engaging summer school program helps sharpens their academic, leadership and inter-personal skills.
Contact us to schedule a visit to our Toronto Montessori school.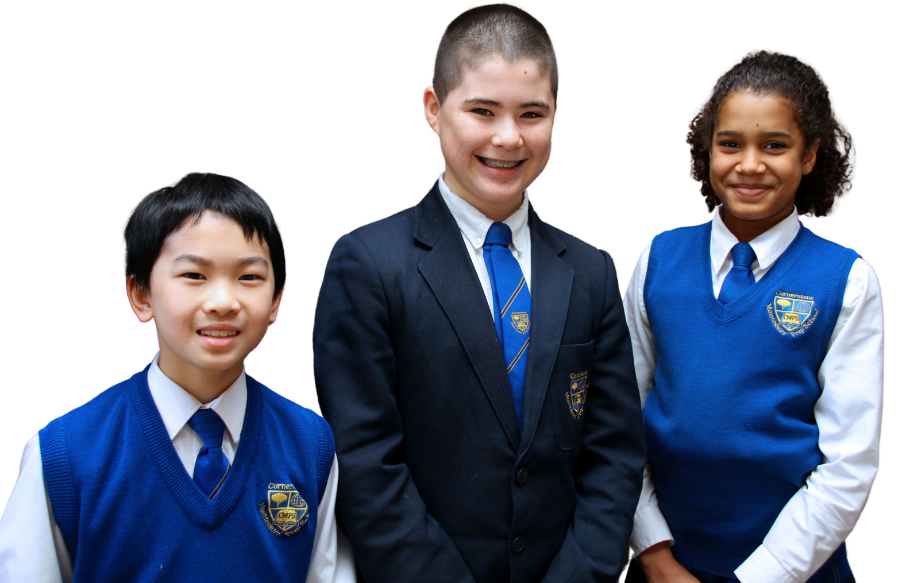 "Cornerstone is a really good school and the academics are pretty strong. I like the way that the teachers help one-on-one to improve the standards of my children. Cornerstone has developed my children's standards."
– U.V., PARENT